Hawthornden
Culinary apple
Malus domestica Borkh.
Originated in Scotland. It was first catalogued in 1780. Fruits have firm, coarse flesh with a subacid flavour.
Synonyms:

Apfel aus Hawthornden., Apfel von Hawthornden, Epine blanche, Glogowka, Gotornden, Hagedorn Apfel, Hagedornsapfel, Hagendornsapfel, Haley, Hawley, Hawthorden, Hawthorndean, Hawthorndean Red, Hawthorndean White, Hawthornden blanc, Hawthornden Old, Hawthornden Red, Hawthornden Rouge, Hawthornden White, Hawthorndenske, Hlohovske, Lincolnshire Pippin, Lord Kingston, Old Hawthorndean, Old Hawthornden, Pomme de Hawthornden, Red Hawthorndean, Red Hawthornden, Shoreditch White, Shoreditch Whites, Weeler's Kernel, Weisse Hawthornden Apfel, Weisser Hawthorn den Apfel, Weisser Hawthornden, Wheeler's Kernel, White, White Apple, White Hawthorndean, White Hawthornden

Availability

Material available from the National Fruit Collection.
Shape

Flat 2

Size

medium-large 2

Height

56.50mm 2

Width

76.50mm 2

Ribbing

medium 2

Ground Colour

Green yellow 2

Over Colour

Pink 2

Over Colour (Pattern)

striped 2

Russet

very low 2

Greasiness

Medium 2

Coarseness

coarse 2

Flesh Colour

Cream 2
Accession No.
1999 - 078
Accession name

Hawthornden

Flowering time ›››

7th May

10% flowering


12th May

Full (80%) flowering


20th May

90% petal fall

Picking time

Mid September 1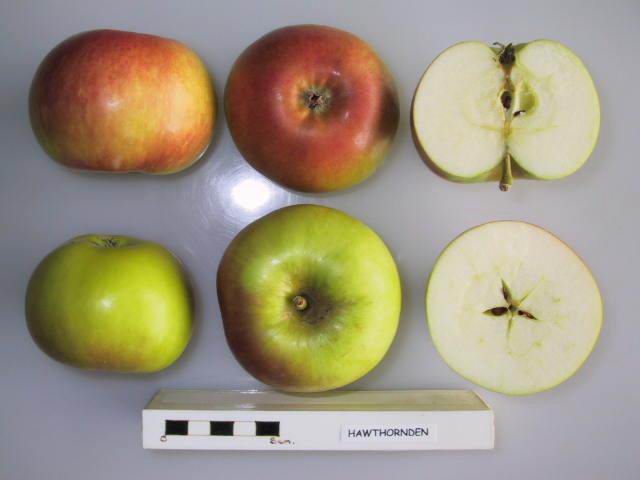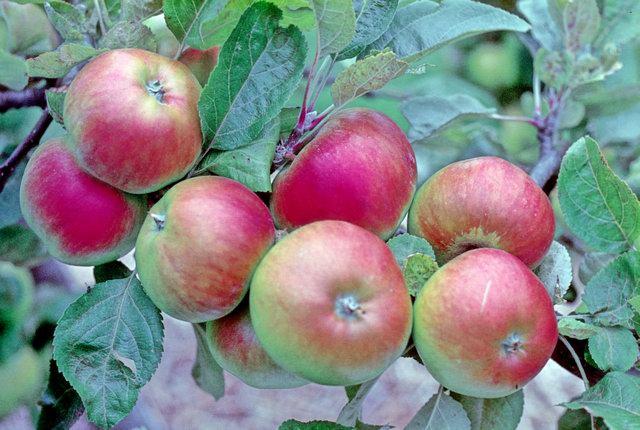 ---
References:

1.

NFC fruit (undated) Unpublished characterisation by staff at NFC, Brogdale.

2.

Smith, M. (1971) National Apple Register