Lemon Pippin
Culinary / Dessert apple
Malus domestica Borkh.
Thought to be English or possibly of Norman origin. Fruits have firm, coarse-textured, dry, slightly acid flesh with a faint aromatic flavour.
Synonyms:

Englischer Quittenapfel, Englischer Winter Quitten, Englischer Winter Quittenapfel, Englischer Winter-Quittenapfel, Englischer Winterquittenapfel, Kirk's Lemon Pippin, Kirke's Lemon Pippin, Kirkes Lemon Pippin, Konigin Sophien's Afpel, Konigin Sophienapfel, Konigin Sophiens, Konigin Sophiens Apfel, Konigin Sophiensapfel, Lemon, Limon de Galles, Limon de Galles Pippin, Limonen Reinette, Limonien Apfel, Pepin Lemon des Galles, Pepin Limon de Galles, Pudding Apple, Quince, Quince Appel, Quince Apple, Reine Sophie, Reinette de Madere, Reinette Limon de Galles, Reinette von Madeira, Sophia, Verte de Madere, Waliser Limonen Pepping, Winter Queen

Availability

Material available from the National Fruit Collection.

Parentage:

Sport of Golden Delicious
Accession No.
1951 - 229
Accession name

Lemon Pippin

Flowering time ›››

10th May

10% flowering


15th May

Full (80%) flowering


24th May

90% petal fall

Picking time

Early October 1

Size

medium 1

Shape

Globose conical 1

Height

53.61 mm 1

Width

62.60 mm 1

Ribbing

weak-medium 1

Crown

absent 1

Ground Colour

Green yellow 1

Over Colour

n/a 1

Over Colour Amount

absent 1

Over Colour Pattern

n/a 1

Russet

low-medium 1

Crunch

crisp 1

Juiciness

dry-medium 1

Flesh Colour

Cream 1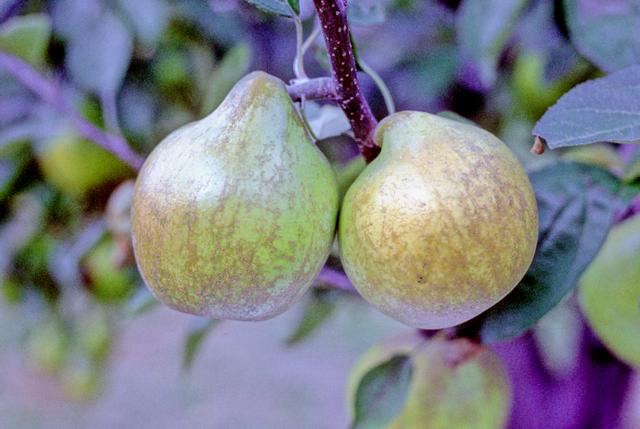 ---
References:

1.

NFC fruit (undated) Unpublished characterisation by staff at NFC, Brogdale.

2.

Smith, M. (1971) National Apple Register
---
More accessions of Lemon Pippin